Bathroom Renovations
Bathroom Design and Selection
With our building experience we are pleased to show that we can deliver custom renovations to the clients requests. It all comes with our custom approach and experience. We have a can do attitude and will make sure that you are given the right information to make the best decision.
When it comes to bathrooms, we can move all your taps, drains and toilets to create a more functional layout. Nuovo Homes draws detailed plans along with your selections to make a truly profesional and enjoyable experience.
We can taylor the level of detail and selections to suit your budget.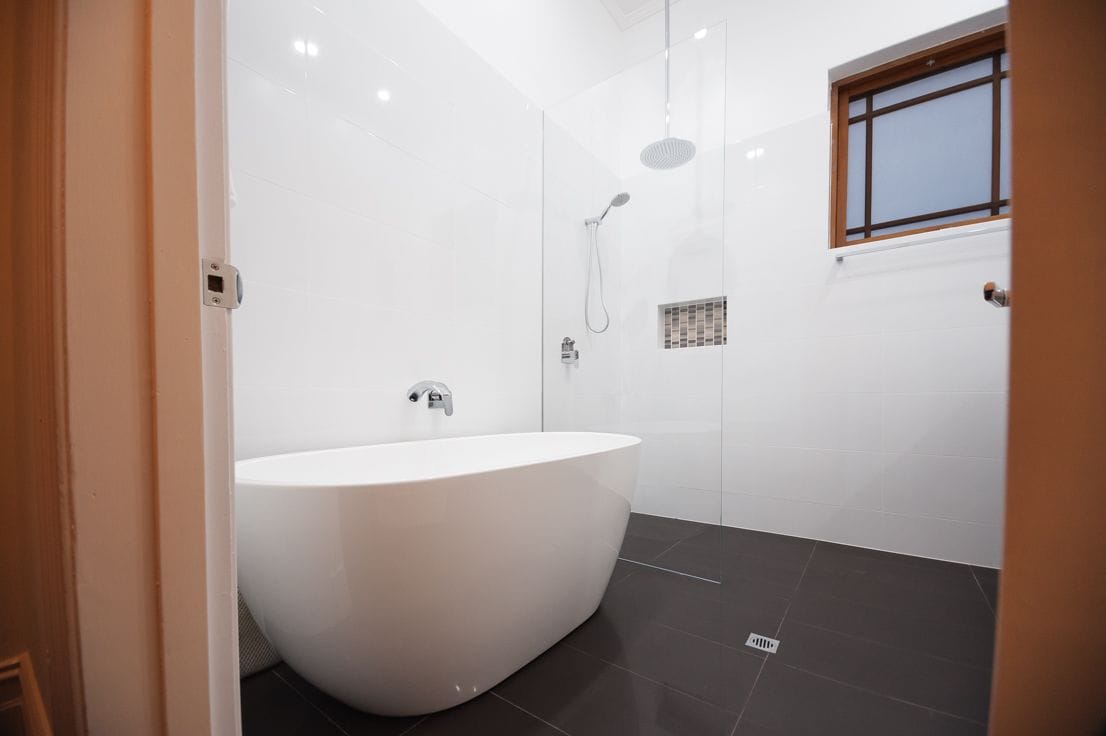 The Bathroom pictured, was a old home in Prospect, Brick and Stone made up the walls. It is truly amazing the difference a renovation has made to this old home. These owners will be able to enjoy their new ensuite, while having added value to the sale of their home.

Fill in your details for one of our sales staff to call you to arrange a free quote consultation
You First